Three Te Awamutu finalists in national art awards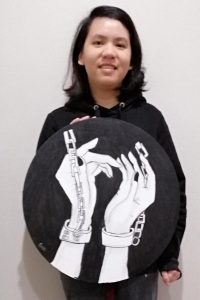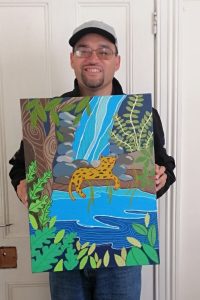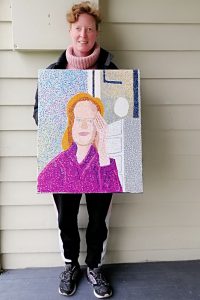 Three entries from The Art House in Te Awamutu have made the finals of the IHC New Zealand Art Awards.
Pauline Beuno, Peter Crawford and Sarah Griffin all participate in Enrich+'s Supported Activities art programme for people with intellectual, physical or sensory disabilities.
The programme supports participants to develop their talents, connections and the everyday skills needed to have a life like any other.
Pauline, Peter and Sarah join a long list of Enrich+ artists to have made the prestigious Art Awards finals.
There are 88 finalists this year.
Their art will be sent to Wellington for further judging of the top 30 at the end of July and the start of August.
If selected for the top 30 their art and artist will be part of the gala event on 1 September, where the winners will be announced and all other art will be sold through the live auction.
The remaining art that did not make the top 30 will be auctioned off through Trade Me. All artists receive 100 per cent of the sales from their art work.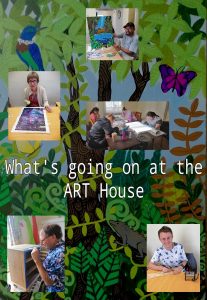 The IHC Art Awards are an annual highlight, showcasing the talent and achievements of people with intellectual disabilities. Entries are open to New Zealanders aged 13 or over with an intellectual disability regardless of whether they use IHC, IDEA Services or Choices NZ services.
The Art Awards started in 2004 and the first national exhibition of finalists was held at the Britomart Centre in Auckland from a pool of nearly 300 entries. In 2005 there were 14,000 visitors to the national exhibition at The Dowse in Lower Hutt. By 2006 the number of entries had doubled to more than 600 and by 2007 there were more than 700 – still the highest number so far.
With each Art Awards event, community recognition of the artists has increased. Some of the artists have developed a following among buyers and a number have exhibited locally, nationally and internationally.
The judges are artists Paul Hartigan and Judy Darragh ONZM, who will join returning judge and artist, Otis Frizzell.
The major sponsor of the IHC Art Awards is the Holdsworth Charitable Trust.