Prizewinning art features in fundraising calendar
A 2023 calendar featuring artwork from Enrich+'s talented artists has gone on sale and if past years are any indication are likely to be snapped up as Christmas stocking fillers.
Supported Activities service manager Shelley Blair said the calendar came in two varieties – for the desk or wall – and retail for $10 each.
"We are so proud of the work our artists do and they really love it when their work features in our annual calendars."
Andrea Meddings' Wānaka Road Trip, which made the annual IHC Art Awards semi-final earlier this year, is on the front cover. It depicts a road on the outskirts of Wānaka in the South Island.
She participates in the Supported Activities art and craft sessions in Te Awamutu where artists come together to develop artistic skills and techniques with like-minded people.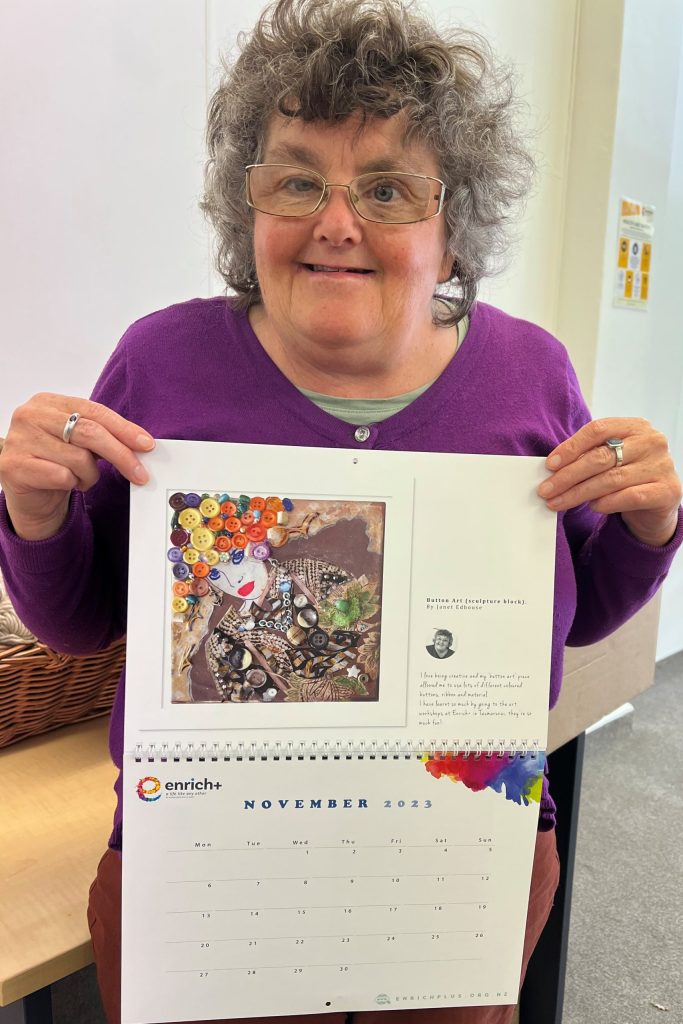 The programme also runs in Taumarunui under facilitator Cherie McDowall with Janet Edhouse, one of her artists, featuring in November 2023 with 'Button Art'.
"I'm so proud that my painting has been chosen," Andrea said. Another of her paintings 'Inside Nature' features in April 2023.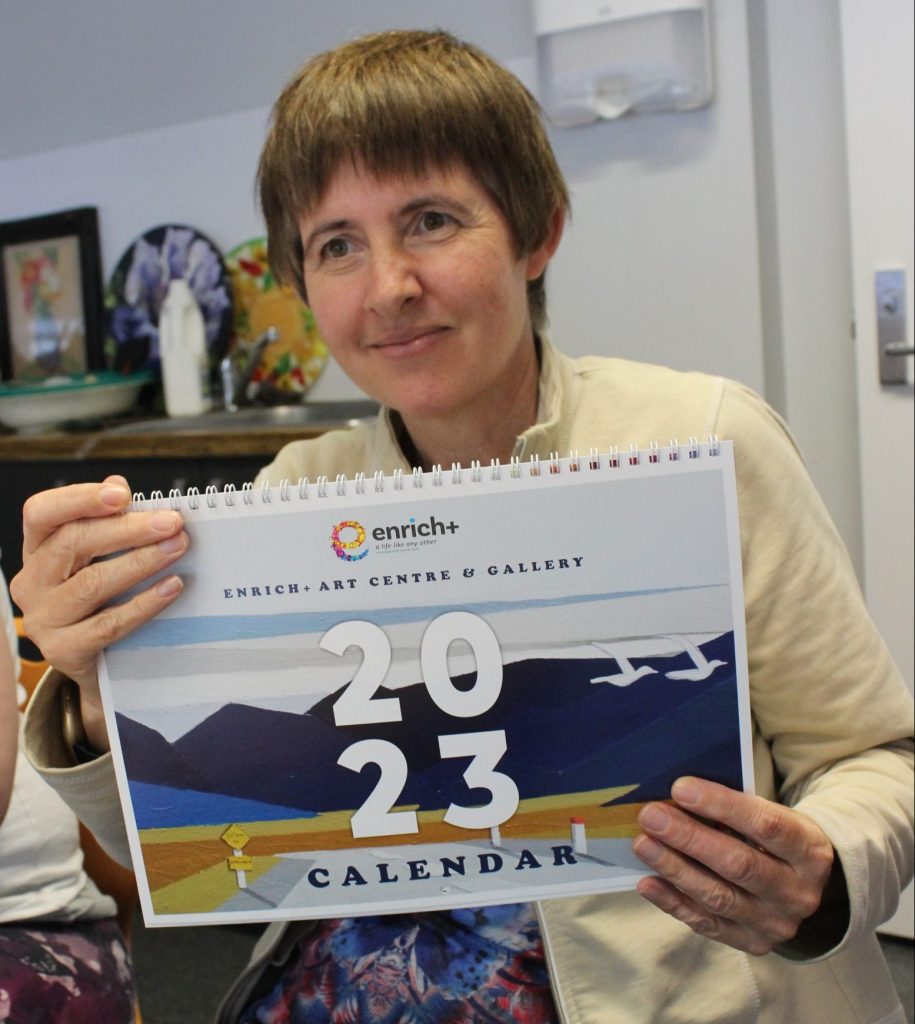 The other artists with work in the calendar are Caitlin Thomas 'Clear Night,' Willy Bartoul 'Me & Julie' and 'Fisherman's Bay', Kathleen Bayer 'Falcon Master', Stevie Cook 'Van Gogh Bedroom', Hannah MacFarlane 'Coming Round the Mountain', Unity Collins 'Circle of Flowers', Sarah Griffin 'Mt Cook' and Pauline Bueno 'Wasteland'
Tutor Theresa Siemonek from Enrich+ said she was thrilled with the calendar which including entries from the IHC art awards. Entries for those awards were open to artists aged 13 years or over with an intellectual disability or intellectual disability and autism.
"I'm really proud of our artists," said Blair. The calendar price covers the cost of printing the calendars.
Enrich+ has 26 artists currently participating in its Supported Activities art and craft sessions in Te Awamutu and five in Taumarunui.
Artists' works are on public display at the Enrich+ Centre and Gallery in Teasdale Street, Te Awamutu.
The calendars can be bought there or email shelley.blair@enrichplus.org.nz