Between a rock and a kind place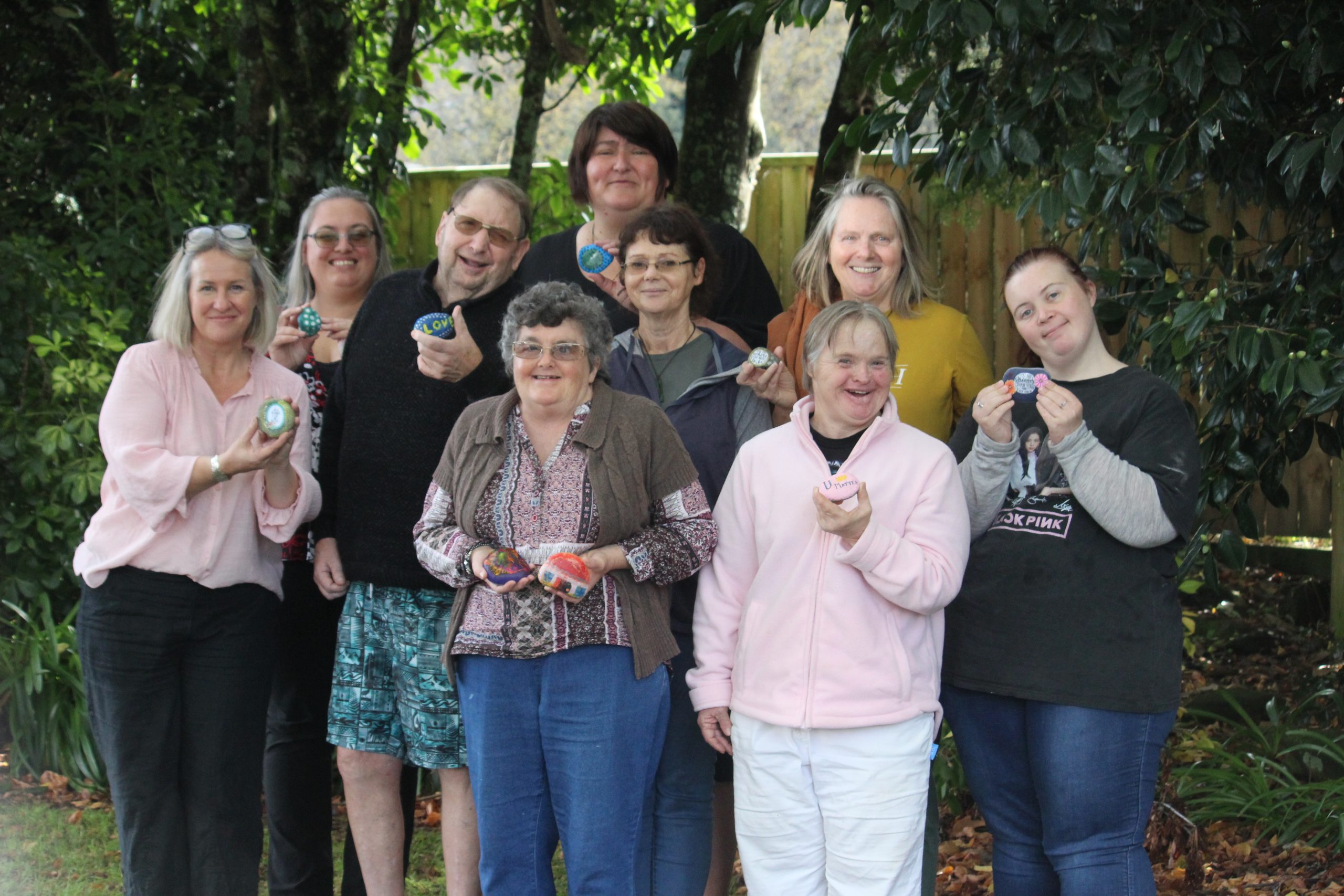 If you spot a kindness rock in Taumarunui's Manson's Gardens, don't throw it away.
Chances are it's one of the many rocks Enrich Plus' Supported Activities clients from Taumarunui have painted for a Kindness Rock project held in conjunction with Ruapehu District Council.
To celebrate the opening of the Enrich+ premises in Hakiaha Street, the Supported Activities arts programme participants have been painting and leaving messages on rocks.
At the opening of the building led on Tuesday by Cynthia Russell from Kaitupeka Marae, Taringamotu – Enrich Plus chief executive Karen Scott from Cambridge and participants of the programme in Te Awamutu watched on as Scott said the organisation had long links with Taumarunui, previously as Gracelands.
Previously they shared premises and then were based in The Arcade where window space to display artwork was limited.
"Now we have so much more room for our clients, room to spread and room to display some of the stunning art they've produced," said Karen.
The Supported Activities programme enables disabled people in and around Taumarunui and Waikato to participate and make a positive contribution to their community.
They are able to participate in community activities, learn how to develop and maintain social and support networks and build new skills to manage their lives.