A tui in the office
Three artists from Enrich+'s Te Awamutu Supported Activities programme watched in delight yesterday as Waipā mayor Susan O'Regan hung their masterpiece in her newly decorated office.
The mayor has a love of tui because there are so many of them on her Judge Valley farm and she loves the colours associated with the native bird.
With that brief Enrich+ art facilitator Teresa Siemonek – a Te Awamutu artist – and artists Deshan Walallavita, Julie Tate, Kathleen Bayer and Caitlin Thomas set to work and produced Tuiana. Caitlin was absent for the presentation.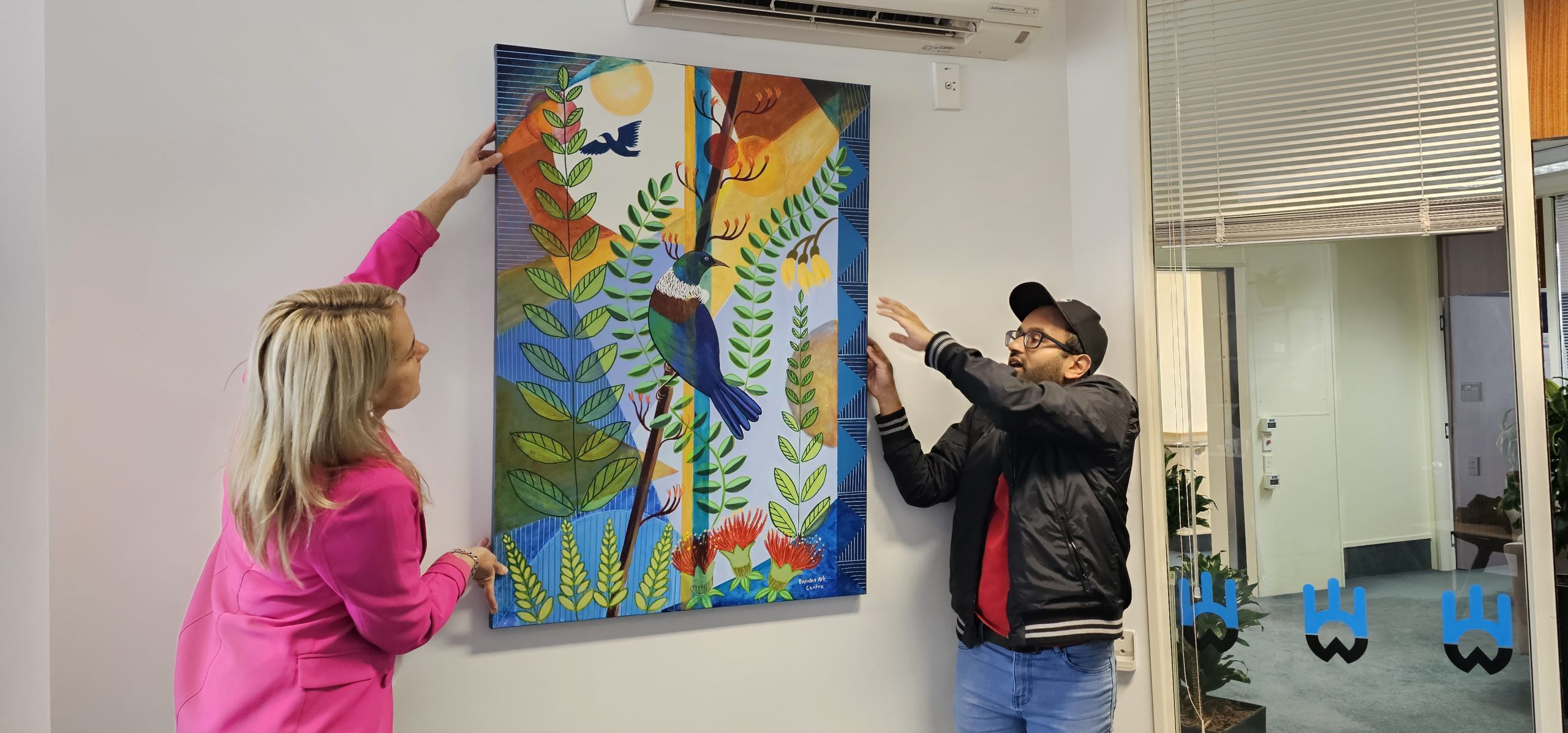 They received a $200 grant from the Creative Communities Scheme to produce a piece for the mayor's office. The money covered the cost of the canvas and paints.
The Supported Activities programme supports people with intellectual, physical or sensory disabilities to develop their talents, connections and the everyday skills needed to have a life like any other.
Enrich artists have always excelled at the annual IHC Art Awards thriving under the tutelage of Teresa and other team members.
"I'm really excited to get it onto my wall. It is sitting right next to my desk," said Susan.
On the other wall is a painting by Santie Cronje, a contemporary landscape artist who is inspired by the beauty of the Waikato countryside; its contours, curves, big skies and vistas.
"That reminds me of the view from my house," she said.
Using the award-winning Enrich artists was a no brainer.
"That's part of strengthening our communities, understanding the diversity that sits within in and being welcoming to that diversity and celebrating those successes."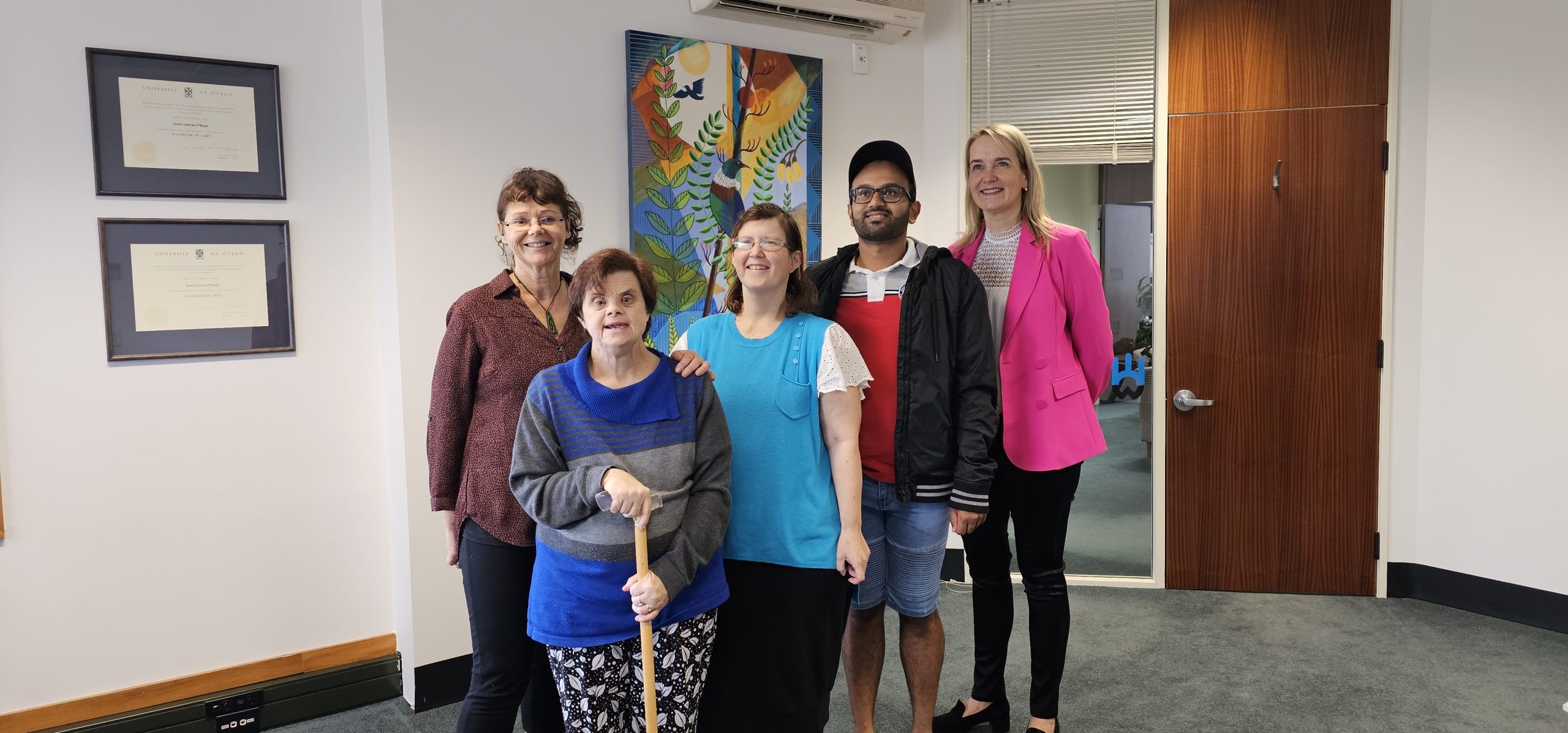 Deshan, who travels from Hamilton by bus every Monday, came second in the IHC Awards in 2001 with his acrylic painting 'Friesian Cow'. One of his art pieces 'The Parrot' recently sold in the Creative Conduit/Enrich Pop Up art gallery. He also contributed to the design of the Hamilton-hosted Special Olympics National Summer Games logo last year.
Julie was a semi-finalist in last year's IHC Art Awards with her Van Gogh art piece. She has sold numerous pieces over the years and gets very overjoyed when this happens.
Kathleen was also a semi-finalist in the awards last year with 'Falcon Master' which has also just sold in the art gallery. Her preferred medium is acrylic paint on canvas. She too has sold many art pieces over the years.
Caitlin Thomas was a top 100 finalist in the 2020 art awards for her painting of a beach scene which sold on Trade Me as part of the awards. She has become increasingly more confident in her ability and that was boosted by the sale of 'Van Gogh interpretation of Starry Night' in the gallery. She too contributed to the Special Olympics logo design.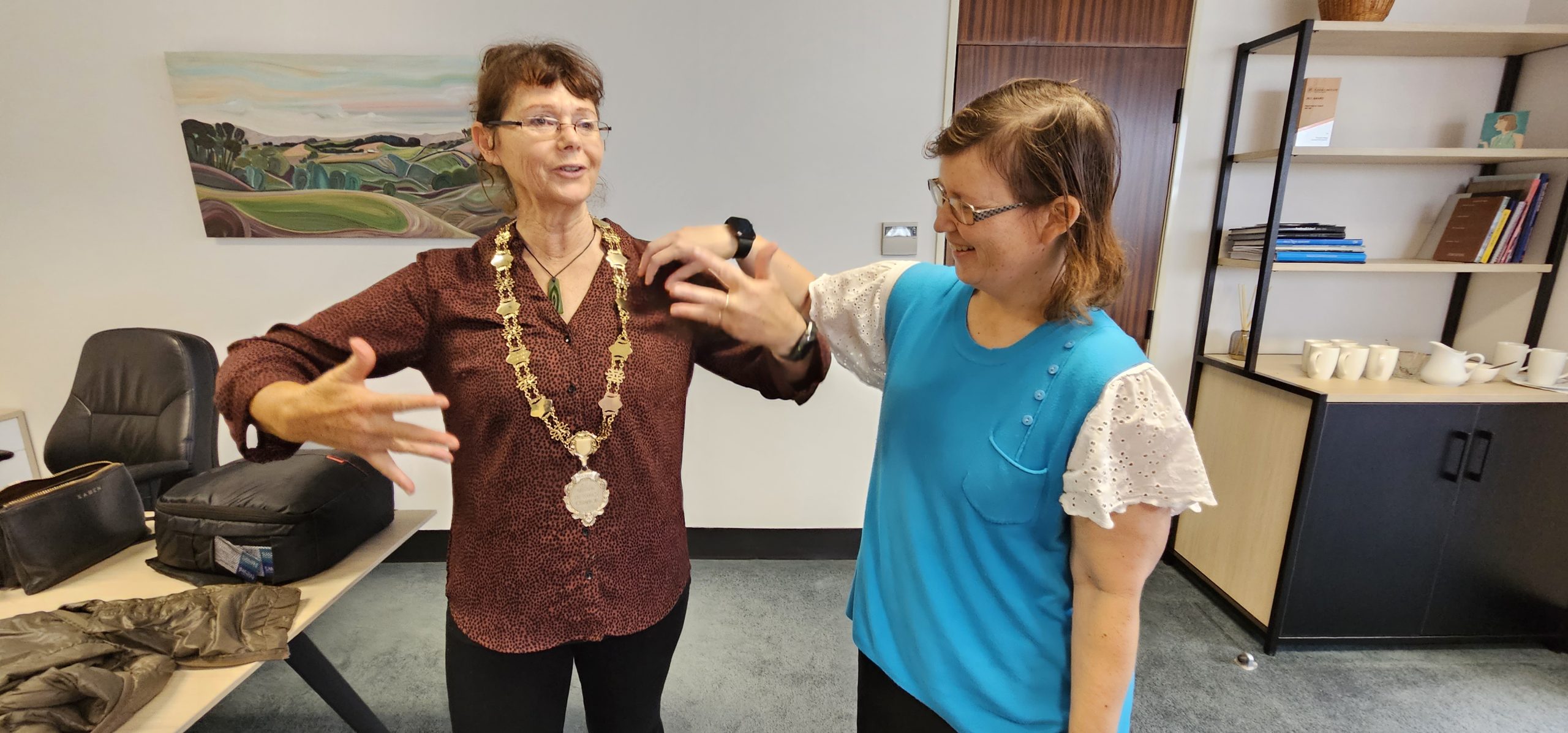 Teresa is a self-taught local artist and facilitator.
"Being an art facilitator for Enrich Plus more than 10 years is the most satisfying job, to see the people I work with have their art exhibited and sold is so rewarding.
Through Enrich Plus she has worked on several murals, and commissioned art pieces including the rose garden pump house. Her artwork can be found on the Rewi Street toilet block and two years ago she coordinated a large mural in the children's section of Te Awamutu Library with intermediate and college age children.
"I love to pass on my knowledge and experience to help others to become the artist within. Being creative is so important for our wellbeing," she said.